November 9 - Fundraiser Night
The museum raised over $1,000 for the fundraiser. Over 20 people were in attendance and got to watch the dramatic presentation by Kerry Altenbernd as John Brown. The evening included appetizers and a raffle followed by the first Mayhew Cabin Freedom Award given to The Wirth Family Foundation for their outstanding support of the Mayhew Cabin.  For more about John Brown, visit http://www.blackjackbattlefield.org/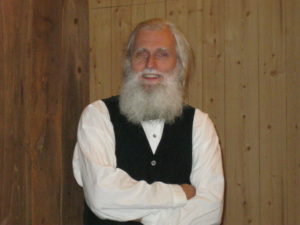 October 28 - G.A.R. Hall program
The Mayhew Cabin and Civil War Museum co-sponsored a program by local reenactor and Peru State College senior, Jarrett Willet. He gave an excellent presentation about the life of a Confederate soldier. The program had over 15 people in attendance.
October 13 & 14 - Flea Market
The Mayhew Cabin hosted an outdoor Flea Market on October 13-14 from 9 a.m. to 5 p.m. The event drew over 25 vendors and 500 people for the weekend. The historic will be hosting future flea markets on Arbor Day weekend (April) and AppleJack weekend (September) next year.
October 6 - Nebraska City Civil War Reenactment
The Mayhew Cabin and the Lewis & Clark Center co-sponsored the Nebraska City Civil War Reenactment. It took place on Saturday, October 6 with battles occurring at 10 a.m. & 2 p.m. There were over 35 reenactors involved with the event, which drew a crowd of over 300 people. This event is funded in part by the Otoe County Visitors Committee and Kropp Family Foundation.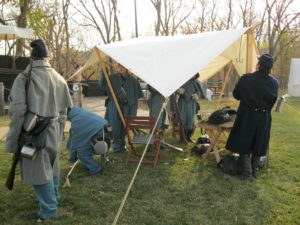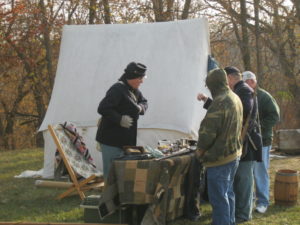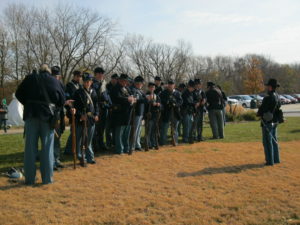 June 23 - Juneteenth Celebration
The Mayhew Cabin hosted its 7th annual Juneteenth Celebration on Saturday, June 23. Juneteenth is the oldest known holiday that commemorates the end of American slavery. The event included Civil War reenactors, rope making demonstration, music from Calvin Phillips, and a special visit from President U.S. Grant. A special film showing of Freedom Seekers took place that evening. Over 80 people were in attendance for the event and enjoyed all the programs.
May 3 - Network to Freedom Panels-Ribbon Cutting
Nebraska's newest sites included in the Network to Freedom had outdoor panels installed. A ribbon cutting was held to commemorate the installation of these new panels on Thursday, May 3, at 12:30 p.m. at the Old Freighters Museum. Over 30 people were in attendance including representatives from NSHS, State Travel & Tourism, and the students from Arlington High School.
March 30 & 31 - Freedom Seekers film showings in Lincoln
The Mayhew Cabin co-sponsored two film showings in Lincoln where people viewed the film Freedom Seekers. It is a documentary about the Underground Railroad in this region. Gary Jenkins and Jim Morgans both attended the showings and over 40 people heard about the history of the Underground Railroad in this region. Donations at the events went to the benefit of the Mayhew Cabin Foundation.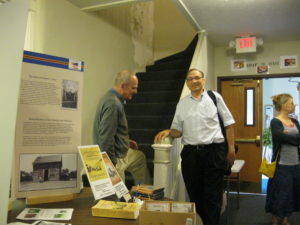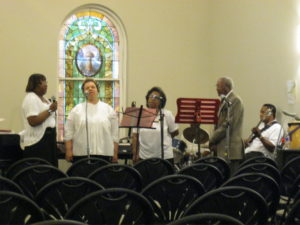 February 9 - Black History Month Program
The Mayhew Cabin co-sponsored a Black History Month program with Black Student Union and Phi Alpha Theta at Peru State College on Thursday, February 9th, at 11 a.m. Over 40 people were in attendance and enjoyed Mr. John Harris's first-person impression of Frederick Douglass.